Icebreaker Contraalmirante Oscar Viel Toro
Año:

1969

Desplazamiento:

6500 t

Potencia de Maquinaria

15525 HP
Armamento:
Velocidad Máxima

15.4 knots

Eslora:

89.91 m

Manga:

19.05 m

Puntal:

7.92 m

Calado:

6.06 m

Comandante

Captain Cristian Mella González
Nombres anteriores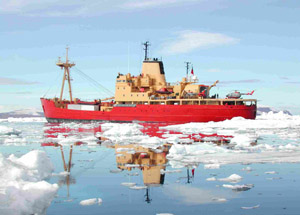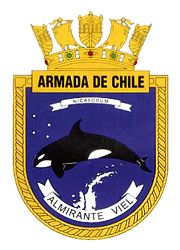 Vessel built at Vickers Armstrong Yards in Montreal, Canada and then bought from the Canadian Navy.
On December 20, 1994 the national flag is raised at Esquimalt Shipyards, Victoria, Canada.
She was commissioned into the Chilean Navy on January 14, 1995 according to the Resolution C.J.A. Nº 4520/9 of February 15, 1995.
Her first commission was a voyage to the Antarctic Continent between November 1995 and February 1996.
Last Modification: 07/01/2009