Submarine Tender Almirante José Toribio Merino Castro
Año:

1969

Desplazamiento:

2650 t

Potencia de Maquinaria

4200 HP
Armamento:
300 mines
1 helicopter
3 40 mm guns
Velocidad Máxima

16 knots

Eslora:

92.4 m

Manga:
Puntal:
Calado:
Comandante

Commander Claudio Yáñez Aguilera
Nombres anteriores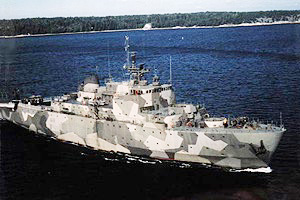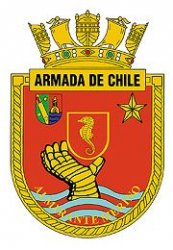 Vessel built at Karlskrona Shipyard, Sweden and incorporated to the Chilean Navy Fleet on February 7, 1997 according to the Resolution C.J.A. Nº 4520/12, dated March 12, 1997. Departed from Sweden on March 24, 1997 and arrived at Valparaíso, Chile on May 4, 1997.
Originally designed as miner and auxiliary vessel, she was refitted and modernized in Sweden, where she was provided with the features required to fully achieve the tasks of a submarine tender vessel.
She is equipped with great logistic capability and an efficient artillery system which provides security to the submarines on surface.
Last Modification: 09/01/2009