Año:

1972

Desplazamiento:

1,750 tons

Potencia de Maquinaria

4,000 HP
Armamento:
1 40 mm. Double assembly.
Velocidad Máxima

13 Knots.

Eslora:

53.1 meters.

Manga:
Puntal:
Calado:

4.4 meters

Comandante

Lieutenant Commander Eduardo Echeverría Parrague
Nombres anteriores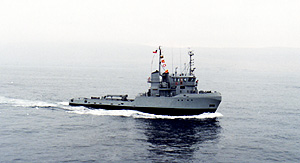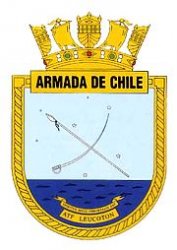 This ship is an 1104 D Smith Class, which crashed against an oil rig in the Magellan Strait on August 6, 1990.
She was acquired to Ultragas Shipping Company S.A. by the Chilean Navy, and then she was repaired and commissioned.
According to Resolution C.J.A. Res. Nº 4520/1096 this ship was added to the Chilean Navy on March 25, 1991.
Last Modification: 06/09/2007