General Purpose Vessel Hallef
Año:

1988

Desplazamiento:

107 tons

Potencia de Maquinaria

2,610 HP
Armamento:
Velocidad Máxima

20 knots

Eslora:

32.7 meters.

Manga:

6,7 meters

Puntal:

4 meters.

Calado:

2 meters.

Comandante

Lieutenant Rubén Andrés Vásquez Albani
Nombres anteriores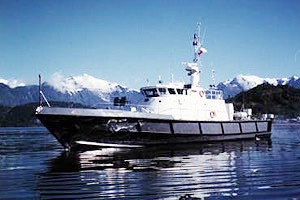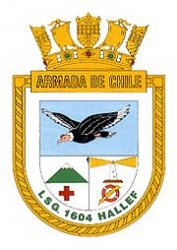 She is a Pilot's Station Launch (LEP) built by ASMAR Talcahuano to the General Directorate of Maritime Territory and Merchant Navy.
The Construction Contract was signed in December, 1987. F.B.M. Marine Ltd., a ship design company; and material, equipment and services supplier, was involved in her construction.
She was named and delivered to the Chilean Navy on June 24, 1989.
She currently performs as General Service Launch.
Last Modification: 25/08/2008