Missile Craft Angamos(4th)
Año:

1973

Desplazamiento:

450 tons

Potencia de Maquinaria

12,000 HP.
Armamento:
Gabriel missiles.
2 .50 machine guns.
2 20 mm. machne guns.
2 76/62 mm. cannons.
Velocidad Máxima

34.5 knots.

Eslora:

58.1 meters.

Manga:

7,62 meters.

Puntal:

4,98 meters.

Calado:

2,69 meters.

Comandante

Commander Marco Arellano Lawrence
Nombres anteriores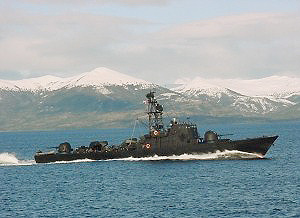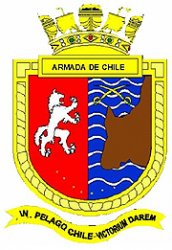 Launched in 1973, it was a prototype ship of a new class of Missile Cutters for the Israeli Navy. Her design was based on German Lürssen S-143 Cutters.
She took part in the Baltim and Latakia battles during the Yom Kippur naval actions, where missiles were first used ever.
In 1982 she fought on the coast of Lebanon.
She was acquired by the Chilean Government, and on June 1, 1997, the Chilean National Flag was raised on board this ship, in the port of Haifa, Israel.
Under Resolution C.J.A. Nº 4520/22 passed on July 14, 1997, this ship is added to the Naval Inventory. It salied across the Mediterranean Sea, Atlantic Ocean, Caribbean Sea, and Panama Canal to arrive in Iquique on July 29, 1997.
Last Modification: 09/01/2009